Skip Navigation
Website Accessibility
Local Events
Columbia and its surrounding area has many fun, exciting and interesting events through the year. To learn more about the upcoming events, go to www.visitcolumbiatn.com and check out all the events.
Mule Day (first Saturday in April) – Thursday through Saturday is filled with events, parades, and parties. Just before Saturday's Parade meet at The Polk Home Gardens for "Bloody's and Biscuits" breakfast with proceeds benefiting the Polk Home.

Christmas Tour of Homes to benefit the historic Athenaeum – first Friday and Saturday of December – tour many antebellum homes and churches in Columbia and nearby countryside.
check availability
At Blythewood Inn, rooms are decorated with vintage furniture with added modern comforts. We hope you enjoy your experience of stepping back to the Victorian Era while also enjoying comfortable and inviting beds and modern conveniences such as Smart TV, Wifi, and steaming hot baths/showers.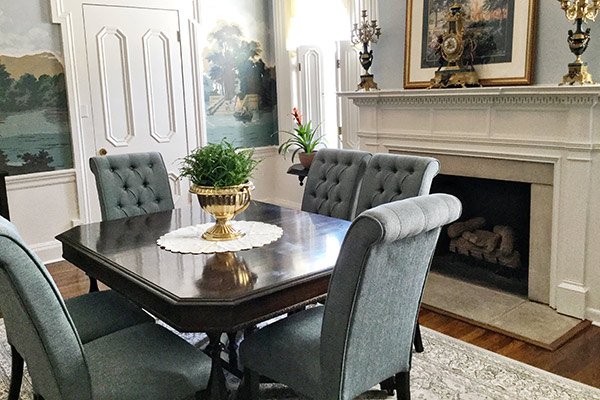 Breakfast is served daily. Breakfast is hearty and hot and may include a breakfast casserole, omelet, bacon, sausage, eggs, grits, biscuits and gravy, fruit, coffee, tea, and juice. The selections will be the chef's choice each day. Special dietary needs can be accommodated upon request.