Special Events
Blythewood Inn and the grounds at Blythewood are available for your special events, such as weddings, anniversaries, conferences, etc. Let us help you create timeless memories and experience the grandeur of a historic antebellum home.
check availability
At Blythewood Inn, rooms are decorated with vintage furniture with added modern comforts. We hope you enjoy your experience of stepping back to the Victorian Era while also enjoying comfortable and inviting beds and modern conveniences such as Smart TV, Wifi, and steaming hot baths/showers.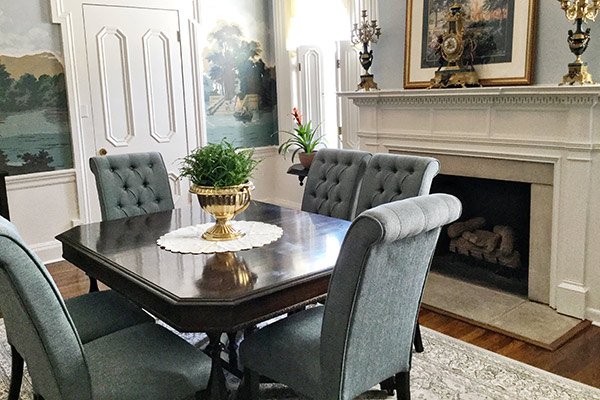 Breakfast is served daily. Breakfast is hearty and hot and may include a breakfast casserole, omelet, bacon, sausage, eggs, grits, biscuits and gravy, fruit, coffee, tea, and juice. The selections will be the chef's choice each day. Special dietary needs can be accommodated upon request.